1981
1982
1983
1984
1985
1986
1987
1988
1989
1990
1991
1992
1993
1994
1995
1996
1997
1998
1999
2000
2001
2002
2003
2004
2005
2006
2007
2008
2009
2010
2011
2012
2013
2014
2015
2016
2017

Christmas 2017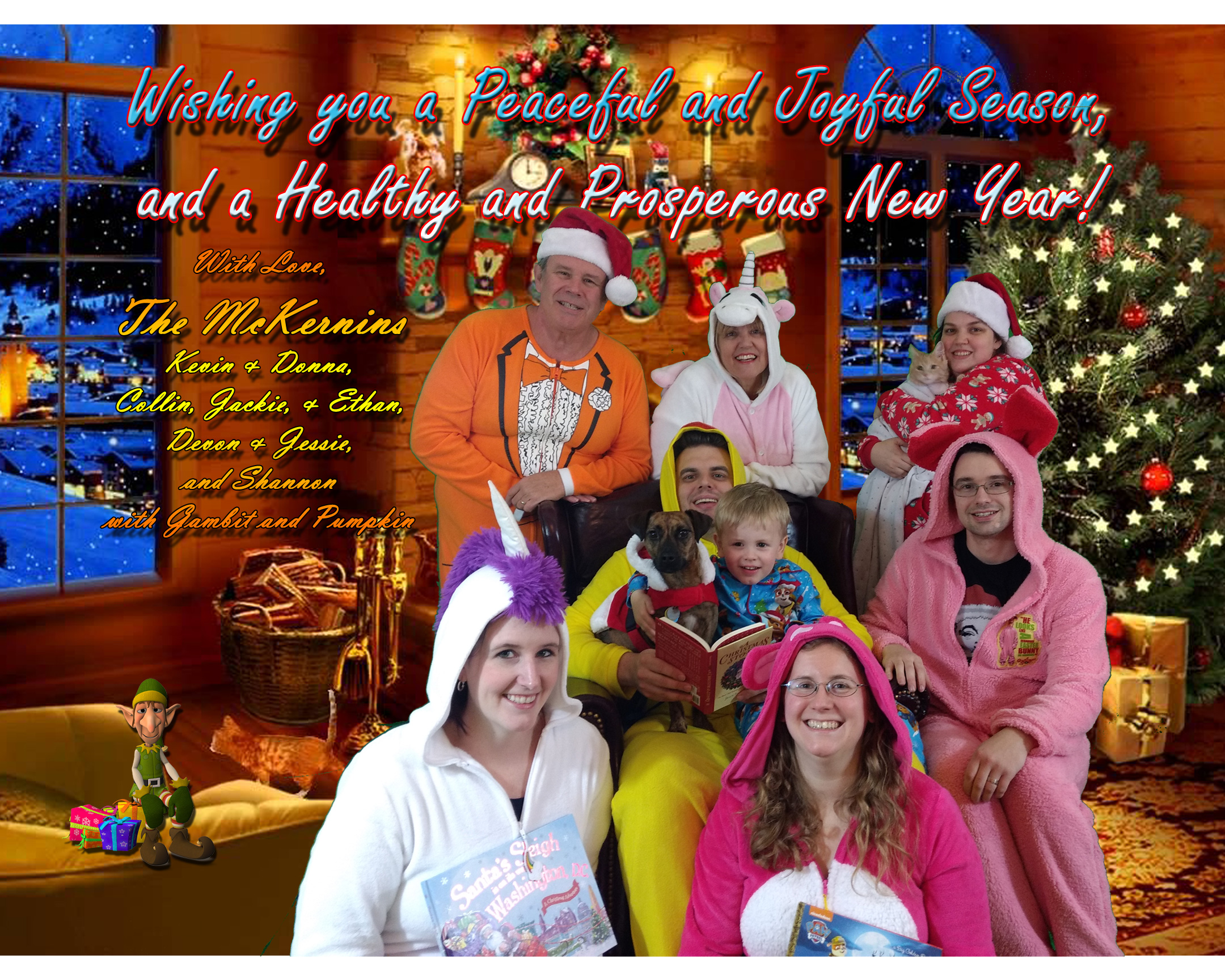 Click the photo for full-sized.

2017:
Pretty busy year with boat maintenance, travel, doctor's appointments, and parties. We started and ended the year at the lakehouse with Jan and Iffi, and spent a lot of time there in between. We had our "pussy hats" on in January for the Women's March on Washington. We celebrated Shannon and Kyle's engagement in June. The 4th of July, we drove the boat to the Lake Anna fireworks and drove back in the dark. We traveled to Chicago for "Barb-a-palooza 2" to celebrate 80 great years (so far) of Mom. Mike and Lou Ann came out to visit in August. Donna went to her family reunion in Iowa on Labor Day weekend. I got my left knee replaced in September, then spent the rest of the year doing physical thereapy. Mom came out and stayed with us for a couple of weeks to take care of me after my surgery. Pam came to visit for a week in October and watched us jump off the dock and walk around in the mud since the lake is so low that our lagoon is dry. Donna finaly got to use her passport in November when we went to Cancun for Jimmy & Maggie's wedding. December saw quite a bit of wedding planning for next year. Kyle took this photo of us, it will be the last time he can do that, he'll be in the next one.

Merry Christmas, and Happy New Year!