1981
1982
1983
1984
1985
1986
1987
1988
1989
1990
1991
1992
1993
1994
1995
1996
1997
1998
1999
2000
2001
2002
2003
2004
2005
2006
2007
2008
2009
2010
2011
2012
2013
2014
2015
2016
2017

Christmas 2012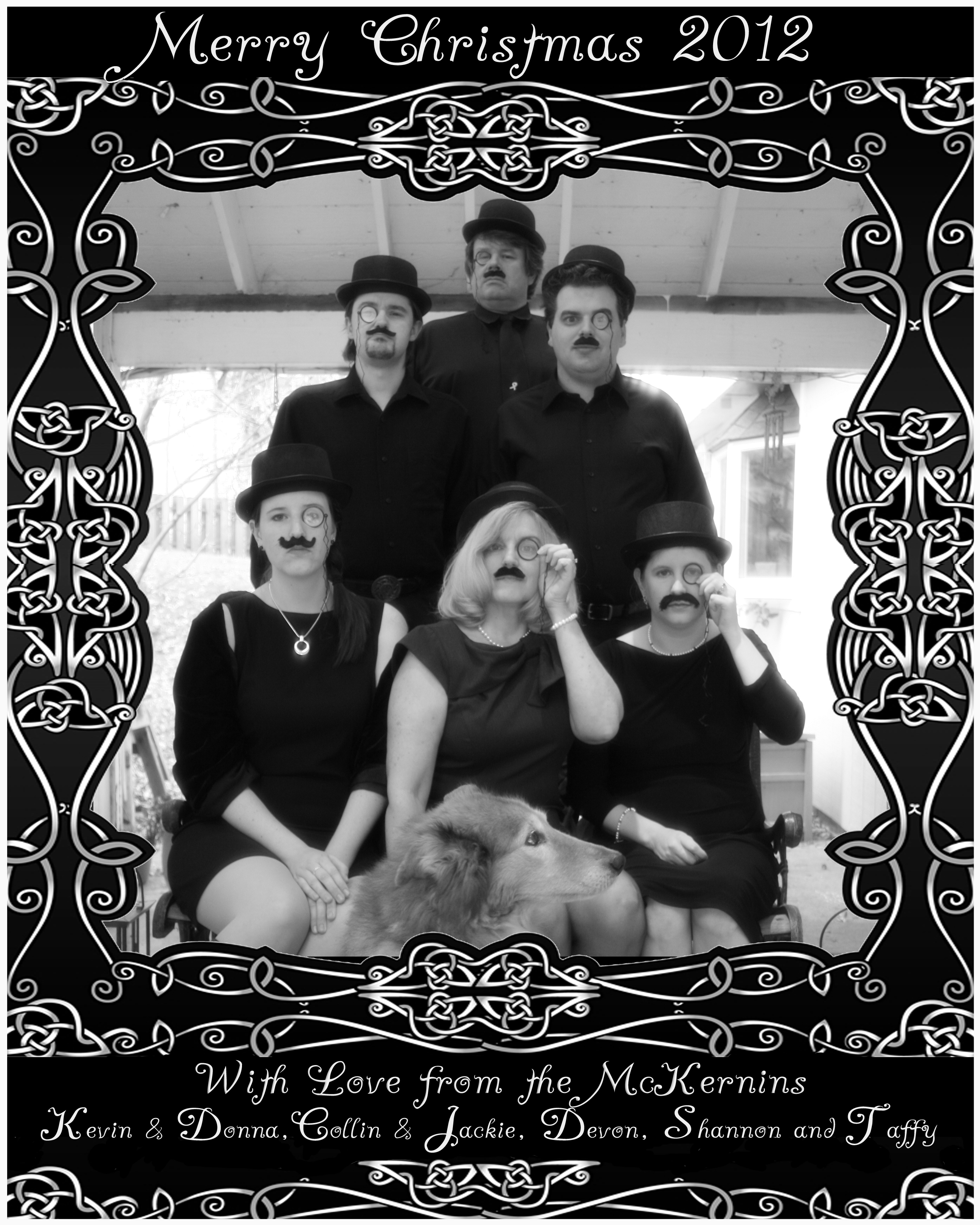 Click the photo for full-sized.

2012:
The idea for this card came to me in a dream. We all were sitting around a campfire, I was dozing in my chair. I woke up and said, "We can be Narwals for our Christmas Card!" "Narwals?", my family asked. "Yes", I said, "you know, with top hats, monocles, and moustaches". Then Drifted back to sleep.
Our friend and neighbor Cindy McNanley shot this year's photo.